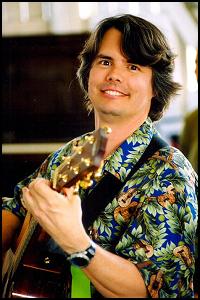 Robert McMurray plays several musical instruments, including guitar, bass, hammered dulcimer, various drums and percussion, piano, pennywhistle, etc. All that being said, Robert's main instrument is guitar, and he has been playing for more years than he generally admits. Robert began performing with Mark Wade several years ago; the two of them were introduced after Robert's wife bought him a hammered dulcimer for Christmas.

Robert lives with his wife in Tucson, AZ, and blogs about silly things on his www.geekybob.com web site.

More information about Robert can be found on his personal web site at www.robertmcmurray.com.