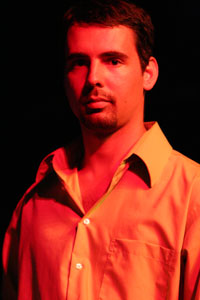 To say that Mark Alan Wade is an eclectic performer understates the acoustic explosion of music his concerts ignite. Mark's unique edge comes from growing up in a "bluegrass" family with classical training in trumpet, piano & guitar. From his childhood piano lessons to receiving his Bachelor of Music in trumpet & piano, Mark continues to push his musical limits by completing his Masters Degree in trumpet performance and Doctor of Musical Arts (DMA) degree at The Ohio State University. The result of this musical immersion is a National Hammered Dulcimer Champion who is equally at home at a front porch jam session or playing a dulcimer concerto with a symphony orchestra.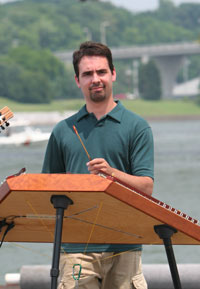 Mark's classical training has earned him the ear of such notables as President George Bush Sr., Ross Perot and the U.S. Secretary of Defense, William S. Cohen. In fact, this summer Mark performed with the Classical Music Festival Orchestra on trumpet for sixteen days in Eisenstadt, Austria, Sopron, Hungary and Bratislava, Slovakia. In his hometown of Columbus, Ohio, Mark has a studio full of students of all levels, from rank beginners to published professionals. Mark has personally released 6 CDs and has published a successful series of instructional books for Hammered Dulcimer."
Mark lives in Akron, OH, with his wife and their two sons.
More information about Mark can be found on his personal web site at www.markalanwade.com.